July 22, 2018
wrestling
Today we have 2 mom's and one wrestler who makes everyone call her MOMMY. Keeping with Tradition, we have each wrestler matched up for to fight one round against each other. Round 1 is Penny Barber vs. Mistress Kara. Penny Barber come out like a bat out of hell but quickly learn her place on the mats against Kara. Round 2 is Kara vs. Izamar. Can Izamar take advantage of Kara after Penny has worn her down? Round 3 is Izamar vs. Penny Barber. This round is a must see with orgasms on the mat and brutal "hold her down" finger fucking. Round 4 is the "losers" tag teaming up on the winner. The winner is trapped on the mats, held down by two gorgeous wrestlers and made to take brutal pussy fingering. The prize round takes the two losers, one bound in rope bondage, the other controlled by pure brute. Izamar's ass is fucked right over Pennys face, Penny prays nothing falls out while both losers are humiliated by the winner. Tribbing, Fisting, rope bondage, Anal, Orgasms on the mat!!! This match does not disappoint.
2017 Mom's I'd like to Fight ( MILF) mini…, wrestling
test %tag%
July 19, 2018
fighting and fucking girls
Welcome to the Summer Vengeance series Tournament on Ultimate Surrender! We have 13 of this season's finest veterans and rookies in a single knockout seeded tournament. Today we have our #3 ranked wrestler, Dee Williams, put against our #8 ranked wrestler, Bella Rossi. Dee is a curvaceous, big-titted, big-assed, blonde MILF. Bella is an all natural big-titted redheaded MILF who has only beaten Dee once before in wrestling many years ago right here on Ultimate Surrender. Bella has dropped some weight since their first match and Dee has earned a purple belt in Brazilian Jiu Jitsu. All things considered, this is bound to be a very exciting match. The first round is incredible back and forth action. Each girl gets an advantage with control and kisses on the other girl with tongues down the throat of their opponent. Dee falls behind in the first round. It looks like a big-titted hot blond MILF is in trouble. But Dee gets a second wind and lets her bitch side come out. She starts putting Bella into outstanding holds with chin locks, hand gags and breast smothers. Round three is do or die for these girls. The action again is back and forth. These girls put everything they have into this match. This is a true sexual power exchange. One wrestler is just better and at the end of the match, her hand is raised. The loser has her big tits tied in rope bondage. The tits are slapped and bitten. The loser is tormented with blow jobs and wet willies. The loser is fucked hard and fast by the lesbian winner who is wearing a big strap on dildo and then face sat by the winner until the winner gets her victory orgasm. Finally The Winner proceeds to put the loser in a variety of Scissor holds included body scissors and headscissor. The loser submits over and over proving that she has been bested by her victor in every way possible. The winner has dominated the loser in 100% real competitive sexual wrestling, She has dominated her in the sex round and has dominated her with submission after submission. The winner moves on to face Cheyenne Jewel who got the wild card reentry into the tournament after Savanna Foxxx had to pull out due to injury.
Bella Rossi vs Dee Williams, fighting and fucking girls
test %tag%
April 20, 2018
girls wrestling videos
Johnny Starlight and Lily Lane are two of our best rookies for the season. Johnny is 3rd in the tournament, Lily Lane is Ranked 6th. Johnny believes she's going to walk through this tournament and take the championship. With Charlotte Sarte in Europe and unable to compete in the tournament, Johnny doesn't see any real competition going up against her. But Lily Lane is a quick study and under Ariel X's tutelage, she's picking up moves and becoming a bonafide badass. Johnny has a few pounds on Lily but Lily is flexible and a Tasmanian devil. There is a lot of back and forth on this mat. Both girls score a lot of points. Both girls face sit, ass smother, impose kissing, grab tits and do aggressive fingering. There are some fun reversals and sweeps that even impress Ariel as she's reffing. The girls give it everything they've got in 100% real competitive lesbian erotic wrestling. One wrestler is able to dominate her opponent on the mats which means she gets to dominate her in the prize round. Loser must deep throat a strap on cock, bend over and take lesbian strap on fucking in doggy style while she is hand gagged and has her hair pulled. Winner throws the loser onto her back and sits on her face and uses it until she cums
Rookie Cup Tournament with Big Tits taking Big Ass, girls wrestling videos
test %tag%
May 1, 2017
nude female wrestling porn
Big legs, Big Asses, Big Muscles. Cheyenne Jewel and Brandie Mae put on a true display of power and skill. One of these muscle babes cums hard on the mat and is fucked hard with a strap on, made to do muscle worship and then lift and carried off for more punishment.
muscle Goddesses Battle on the mats, nude female wrestling porn
January 21, 2017
free ultimate surrender
Dee Williams has found a cute little rookie to torment. Dee gets fingers deep into hot, fit, ebony, Nikki Darling. Nikki Darling doesn't stand a chance against this veteran wrestler. Dee hand gags nikki, Smoothers her with her ass and pussy, puts Nikki into brutal submission holds like the camel clutch and back breakers. When the wrestling is over the torment just gets worse. Poor Darling Nikki gets camel clutch fucked until she taps out.
Dee William sexually Destroys a fit ebony wrestler, free ultimate surrender
February 3, 2016
ultimate surrender videos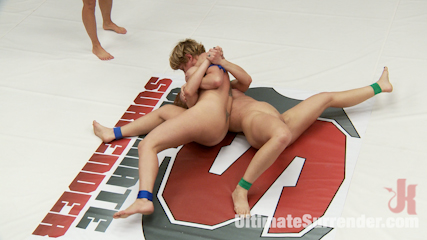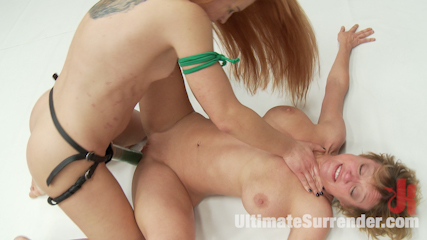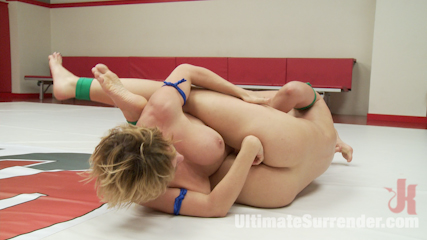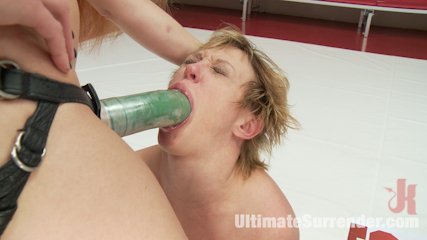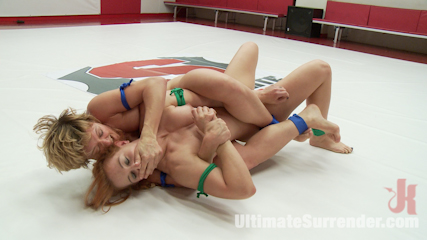 Brutal fucking for the loser. Loser is utterly humiliated and fucked with a huge cock, made to cum over and over again. Cheyenne Jewel and Darling meet on the mats for the first time as light weights and it's a match neither will forget
Darling and Cheyenne Jewel meet on the US mats as…,
ultimate surrender videos
January 1, 2016
nude fighting women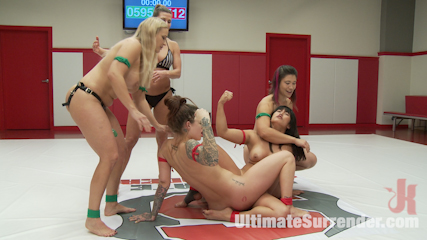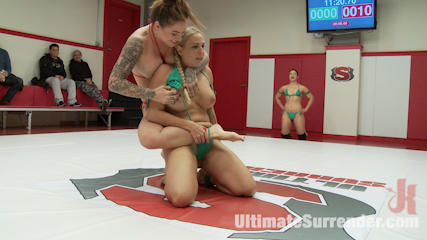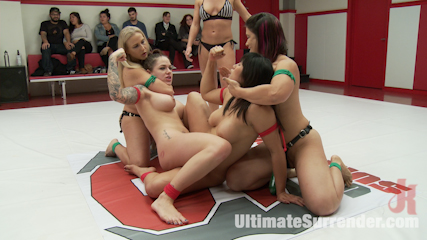 Today we have Jayogen and Angel Allwood for "TEAM BEAST" Taking on Mia Li and Karma Karma for "TEAM MUSCLES". This is Karmen's very first tag match up and she is sure to be back for more. Karmen and Mia are able to tag up on Angel Allwood and finger fuck her right in front of Angel's husband who is sitting in the live audience. Every female wrestler wants to kick ass for her man but Angel has to endure brutal face sitting and fingering all while her beloved husband sits and watches
December tag Team Erotic Wrestling Match up, nude fighting women
June 16, 2015
ultimate surrender videos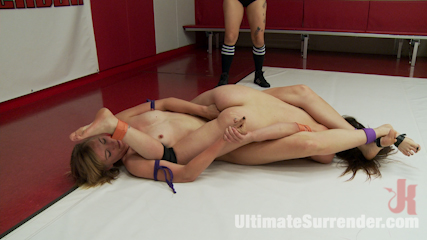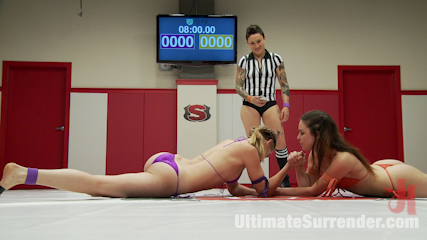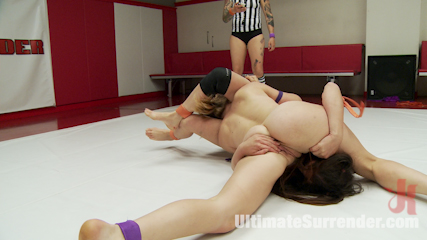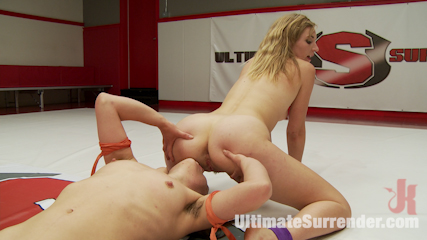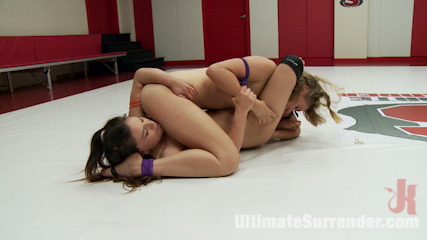 This is an Intense back and forth battle between two of our finest feather weight Wrestlers. Juliette March is our Reigning Champ but Mona Wales has been working her way to the top and today she wants to squash that little shit, Juliette March. Brutal leg scissor holds, Brutal back and forth power exchange. The winner Thoroughly humiliates the loser with trash talk and by pouring Piss on the the loser and making her slurp it up. Behind the Scenes footage for a bonus of humiliation. See the Real Piss harvested!
Season 12 Feather Weight Wrestling Championship,
ultimate surrender videos
June 1, 2015
nude female wrestling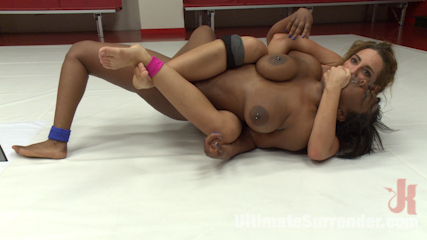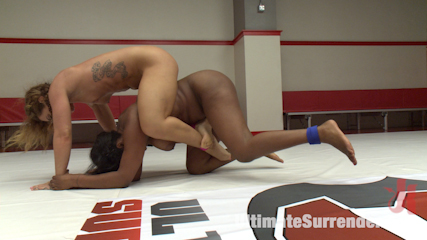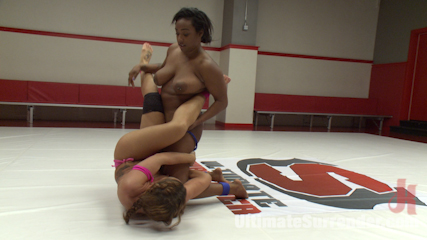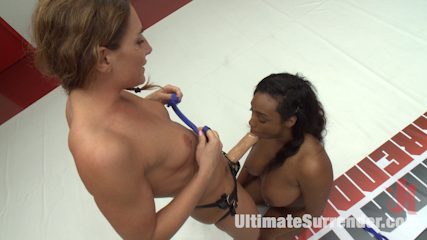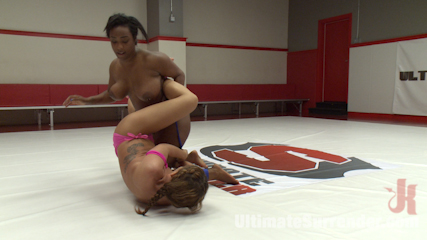 Today the biggest asses of the rookie tournament collide on the US mats in the season 12 rookie cup finale. Lisa Tiffian is undefeated so far. She has been bull-dozing her opponents all season long. Savanna Fox has had an impressive showing this season with her only loss being to a vet. Now that Savanna knows the rules, she's ready to take on anyone and then drop her big booty on their faces in round 4. With so much ass on both these girls, there is sure to be a lot of ass smothering in all rounds.
Season 12 Rookie Cup Finale! Big ASSes collide,
nude female wrestling
April 29, 2015
nude women wrestling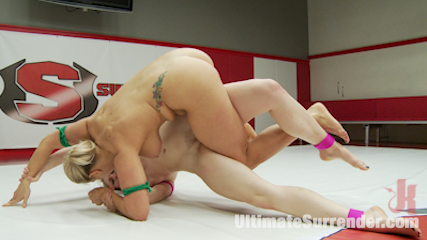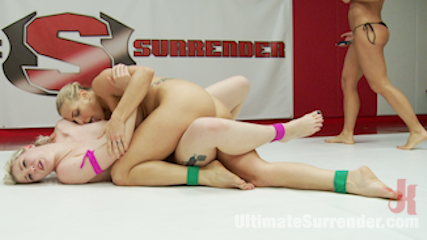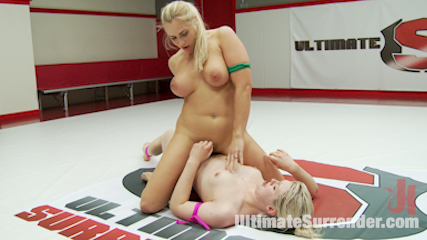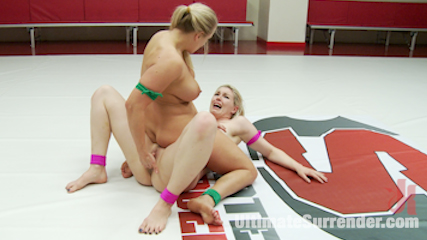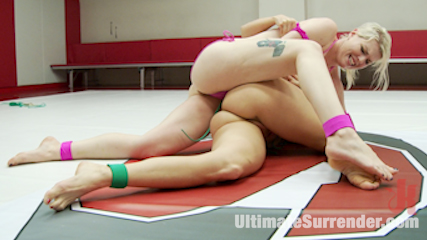 We have Ella Nova here for her first rookie cup tournament. Today she meets the stunning, Angel Allwood. Both these girls like to play hard on the mats and in the sac. Who ever wins is destined to make the loser gape. Rookie Loser gets fucked so hard her pussy won't close back up. Tournament matches are humiliating. If you lose, you're out of the tournament. The winner moves on for more money more glory and more pussy to pillage. This match, the winner brutally fucks the loser, humiliates her with making her suck all the sweat from her toes, ass and tits.
Beautiful Blond Rookie Cup Match up, nude women wrestling